Meet our community. A diverse, across-sectors group of civil society actors who came together in one network to bring about effective social change.
Arab Digital Expression Foundation (ADEF) – EGYPT
Arab Digital Expression Foundation – ADEF empowers youth through a diverse portfolio of programs and projects in the fields of digital empowerment, free expression and alternative media, knowledge production and management, learning and education, as well as arts and culture. ADEF records 13 years of experience in youth empowerment.

Association for the Freedom of Thought and Expression (AFTE) – EGYPT
AFTE is interested in issues related to the promotion and protection of freedom of thought and expression in Egypt. It focuses on research, monitoring, documentation and legal support in cases and files it works on, to defend freedom of expression in Egypt through a variety of programs: Freedom of Student Rights and Academic Freedom, Right to Knowledge, Digital Freedoms, Freedom of the Media, and the program of Conscience and Memory. In addition to a legal team that provides support in cases of freedom of expression and issues related to AFTE's various programs.

Ambulante – MEXICO
Ambulante is non-profit organization founded in 2005, devoted to supporting and promoting documentary cinema culture as a catalyst for social transformation. Each year, Ambulante carries out an ambitious traveling documentary film festival, which offers a unique exhibition space for a program of local and international documentaries. Ambulante's mission is to bring documentary films and training programs to underserved, rural, and remote places where they are rarely available, in order to procure new forms of expression and to encourage debate in Mexico and abroad.

The Swiss Foundation for Art in Regions of Conflict – SWITZERLAND
The Swiss Foundation for Art in Regions of Conflict studies the contributions unrestricted art can offer to conflict mediation and the building of peace. established in 2011, artasfoundation is funded by donations from many members of civil society.
ARTS RIGHTS JUSTICE PROGRAM – GERMANY
The aim of the ARTS RIGHTS JUSTICE PROGRAM is to strengthen and expand structures for the promotion and protection of artistic freedom.
The program was developed in cooperation with 30 international expert institutions. It encompasses an annual academy at Hildesheim Kulturcampus, Germany, accompanied by a public forum in Berlin; a series of satellite workshops (ARJ Laboratories) in partner regions; and an open access online library.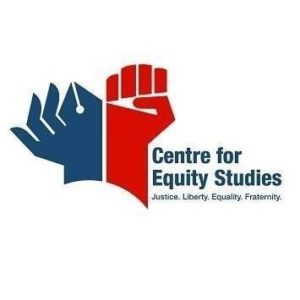 The Centre for Equity Studies – INDIA
The Centre for Equity Studies (CES) is an autonomous institution in India engaged in research and advocacy on issues of social justice. CES seeks to inquire into the nature and causes of social injustice and inequity and to collectively, through research and action projects, find methods of moving towards a more equitable world. CES's research examines the action/inaction of the state, the market, and people's movements in perpetuating or resisting inequality, discrimination and exploitation. CES runs action research projects for the urban homeless and survivors of communal violence. It looks to study and intervene in areas where the state has abdicated its responsibility and through research and action projects hold the state accountable.
CES's flagship project is the India Exclusion Report, an annual study that examines access to public goods and the exclusion of vulnerable groups.
The Commission for Human Rights of the State of Zulia (Codhez) – VENEZUELA
The Commission for Human Rights of the State of Zulia (Codhez – Comisión para los Derechos Humanos del Estado Zulia) is a human rights organization based in Maracaibo, Venezuela dedicated to the defense, promotion, and documentation of human rights in the State of Zulia. Codhez seeks the democratization of Venezuela through the fight for justice and the empowerment of civil society in the struggle to defend human rights.
In 2017, Codhez created the Human Rights Network of the State of Zulia (Redhez), which includes feminist, LGBTQ+, right to health, academic freedom, anti-corruption, indigenous people, people with disabilities, and environmental organizations, amongst others. Since, 2016 organize the Human Rights Fair, a public cultural event which brings together cultural groups and human rights activists and is open to the public.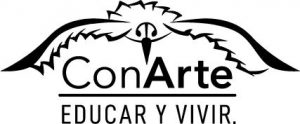 ConArte Mexico – MEXICO
ConArte Mexico (The International Consortium for Art and School) was formed in 2006, and has been working locally, nationally and internationally to promote cultural rights, social inclusion and gender perspective through the arts.
ConArte's urban laboratory for committed artists, La Nana, Laboratorio Urbano de Arte Comprometido, is a proving ground for innovative and empowering programs that quickly transcend the neighborhood to impact communities in other parts of Mexico, usually where there is serious ongoing conflict and violence.
Through courses and workshops, ConArte trys to manage hope through art, carefully piecing together inclusive processes which have sustainable results for all community members. ConArte trains local artists and other stakeholders in each city they work in, on a Interdisciplinary Non-violence Program, which gives them strategies and tools for working in complex intercultural contexts.

Dejusticia – COLOMBIA
Dejusticia is a think-do tank based in Bogotá, Colombia known for its leadership in public debates, research work that is often cited by academia and government, and its norm-changing litigation cases in Colombia. Its unique trait–being a combination of a think tank that undertakes rigorous academic research and an activist NGO that leads high-impact litigation, advocacy and training of key actors in the social change field–has made it an important reference point and expert voice both within Colombia and also internationally, with a distinct Global South perspective.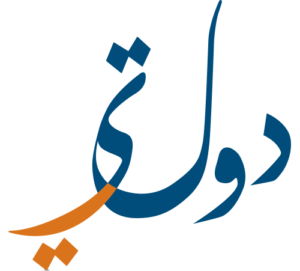 Dawlaty – SYRIA
Dawlaty was founded by Syrian activists as a platform to develop and share content on democratic transition and has collected, archived and shared tactics of the nonviolent movement, as well as testimonies of those affected by the Syrian conflict, with a focus on marginalized groups including young women and men. Dawlaty works through its civic engagement and oral history programs to advocate at the local and international level for an inclusive justice for all Syrians.
Ettijahat- Independent Culture – SYRIA
Ettijahat- Independent Culture is a Syrian cultural organization founded in the end of 2011. Ettijahat seeks to activate and render the role of independent culture and arts more positive, in the process of cultural and social change. Ettijahat tries to achieve that by supporting artists and undertakers of cultural initiatives, enabling young researchers, working to build consensus and alliances between individuals and cultural institutions, promoting the arts and artists through regional and international platforms, and helping Syrian communities wherever they are have access to culture and arts.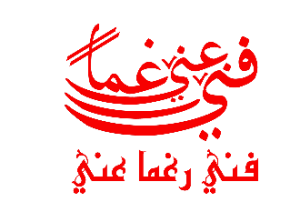 Fanni Raghman Anni Association – TUNISIA
Fanni Raghman Anni Association (FRA) is a youth-driven cultural nongovernmental Tunisian organization. It works on promoting innovative youth activism, defending Human rights culture and democracy and enhancing social cohesion.

In Place of War – UNITED KINGDOM
In Place of War is a global organization that uses artistic creativity in places of conflict as a tool for positive change. It enables grassroots change-makers in music, theatre and across the arts to transform cultures of violence and suffering into hope, opportunity and freedom.
Al-Jumhuriya – SYRIA
Al-Jumhuriya is a platform for Syrians to speak in their own voice about the myriad political, social, cultural, and other questions thrown up by the revolution and ensuing conflict in their country.
Through a distinct blend of commentaries, reportage, long-form essays, interviews, podcasts, translations, and short fiction, Al-Jumhuriya seeks to illuminate in full and vivid color the Syrian picture too often viewed in disparate versions of monochrome, while aspiring fervently to a democratic and just future for Syria.

Magamba – ZIMBABWE
Magamba has been a pioneer in Zimbabwean youth culture. The network launched the first-ever satire show in the country, Zambezi News, which has gone on to inspire a whole new generation of young satirists and online content creators who use humour to deal with Zimbabwe's complex political situation. The network has opened up space for free expression online through supporting and incubating a myriad of young bloggers and new media startups that speak truth to power.
Magamba has also been a pioneer in the hip hop, spoken word and comedy movements in Zimbabwe, building platforms for rebel expression and creating international tours for hot new acts with a message. Through launching Moto Republik, Zimbabwe's first creative hub, Magamba has created a powerful space of collaboration for young creatives that is leading to groundbreaking new projects and inspiring other hubs in the Southern African region. Magamba is also spreading on the continent with the launch of Open Parly initiatives in Somalia and Zambia, satire co-productions in Kenya and the Creative South network in Southern Africa to inspire new creative hubs. Our projects have reached millions of young Zimbabweans while also receiving massive international recognition. Magamba's projects have featured on Amanpour (CNN), BBC, The Guardian and Channel 4 (UK) while at the same time being nominated for multiple international awards.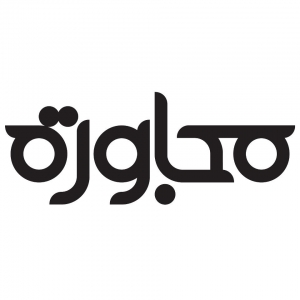 MEGAWRA – EGYPT
MEGAWRA is an architectural hub for young students and architects that is also coming to the public. It is a platform for holistic debate on architecture and urbanism with a focus on it as art, theory, praxis and cultural heritage and its role in promoting sustainability and social responsibility in the built environment.
Sawa for Development and Aid – SYRIA
Sawa for Development and Aid is a Civil Society Organisation (CSO) initially founded in December 2011 as a spontaneous response to the arrival of the first 40 Syrian families displaced from Syria into the North of Lebanon.
This initiative then grew to include both local and international activists who worked together (Sawa in Arabic), united by their belief in Syrians' right to live in dignity and freedom, and to be active individuals in their communities, and wherever they are.
Social Justice Coalition – SOUTH AFRICA
Founded on 16 June 2008, the Social Justice Coalition (SJC) is a democratic, mass-based social movement that campaigns for the advancement of the constitutional rights to life, dignity, equality, freedom, and safety for all people, but especially those living in informal settlements across South Africa.  Our campaigns are based on research, education, and advocacy and divided across two focus areas.  The Local Government focus area leads our organizing for the rights of informal settlement residents to dignity, equality, and justice.  The Policing and Criminal Justice focus area leads our campaigns to ensure all people have access to a democratic, dignified, and effective police and criminal justice system.
Shirkat Gah – Women's Resource Centre – PAKISTAN
Shirkat Gah shares a vision of a just, vibrant and democratic society in which women are fully empowered, human rights and dignity enjoyed equally by all, where peace prevails and resources and opportunities are ensured on a sustainable and equitable basis. Its mission is to strengthen women as rights holders claiming rights and redefining parameters of state and society; advocate, promote and mobilize for gender equality and social justice policies and practices from the local to the global and back again; hold the state accountable for equal rights, security and dignity of all and sustainable and equitable use of resources; promote a culture of peace, democracy and pluralism, countering the use of culture and religion to deny women's rights; flourish as an inclusive, vibrant, pro-active feminist organization.

Counterpoints Arts – UNITED KINGDOM
Counterpoints Arts is a UK based leading organization in the field of arts, migration and cultural change. Its mission is to support and produce the arts by and about migrants and refugees, seeking to ensure that their contributions are recognized and welcomed within the British arts, history and culture.
Counterpoints believes that arts can inspire social change and enhance inclusion and cultural integration of refugees and migrants. Counterpoints works across all art forms and collaborates with a range of people and partners, including artists, arts/cultural and educational organizations and civil society activists.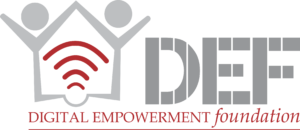 Digital Empowerment Foundation – INDIA
Founded in 2002, Digital Empowerment Foundation has been working to empower people at the edge of information by enabling them with training and access to the internet. Focusing on marginalised communities that are digitally excluded and underserved, DEF uses action, advocacy and capacity building tools to provide digital rights, fight information poverty and create agency to access rights and entitlements. Using net neutrality as a guiding principle and digital democracy as a framework, DEF empowers communities across pillars like education and entertainment, livelihood and finance, health and agriculture, culture and heritage, with a focus on digital rights for women and adolescents.
With a 10,000 strong cadre of digital foot soldiers across India, DEF has created interventions in 1500 locations in 135 districts across 24 states. Besides India, DEF has a strong network in South Asia and is also an influential member of several global digital initiatives and organisations like Internet Governance Forum (IGF), Internet Society (ISOC), Association of Progressive Communication (APC), World Wide Web Foundation (WWW) and Global Network Initiatives (GNI). Going forward from 2021 to 2030, DEF is focused on working to connect the unconnected, as well as develop a healthy ecosystem wherein those who are connected can live a life free from fake news, misinformation and Internet shutdowns.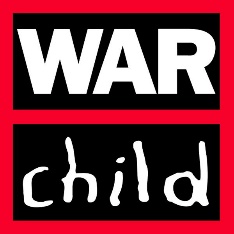 War Child Sweden
War Child Sweden works to improve the resilience and wellbeing of children living with violence and armed conflict.
War Child delivers vital child protection, education and psychosocial support and is present in countries where violence and armed conflict are a fact of life. It works with music, art, sports and other creative activities to strengthen the resilience and psychosocial wellbeing of conflict-affected children.